Featured image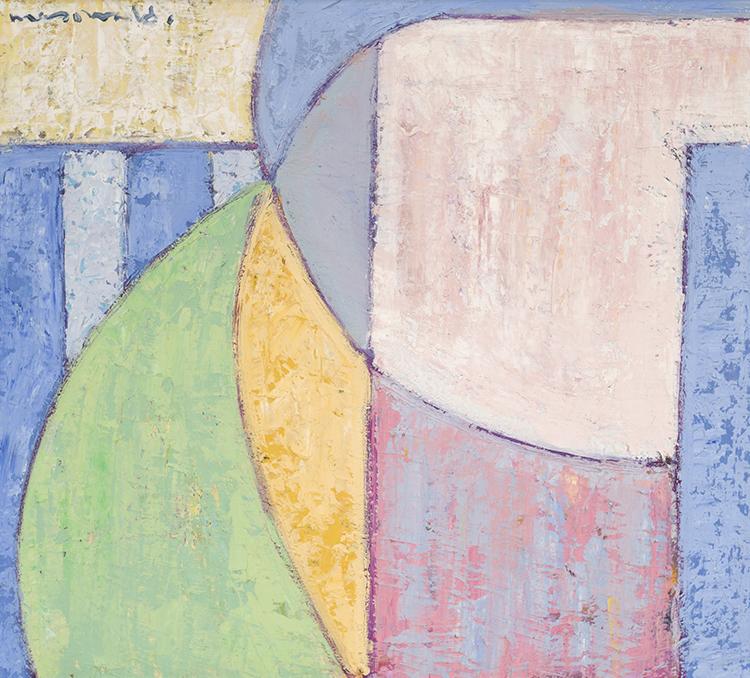 Stanton MacDonald-Wright was an American painter who co-founded the avant-garde Synchromism movement with his friend Morgan Russell. "Synchromism simply means 'with color' as symphony means 'with sound'," the artist said. "Our idea was to produce an art whose genesis lay, not in objectivity, but in form produced in color." In this vein, his paintings often have a swirling, musical quality, with rich colors thrust up against each other.
Born on July 8, 1890 in Charlottesville, VA, he grew up in Santa Monica, CA, where his father ran a seaside hotel. At 17, the artist moved to Paris where he studied at the Sorbonne, the Académie Julian, the École des Beaux-Arts, and the Académie Colarossi. Notably, in 1920 with the support of Alfred Stieglitz, he organized "The Exhibition of American Modernists" at the Los Angeles County Museum of History, Science, and Art. Included in the show, were his own paintings, along with the works of Marsden Hartley, John Marin and Arthur Dove.
The artist died on August 22, 1973 in Los Angeles, CA. His works are in the collections of the Whitney Museum of American Art in New York, the Los Angeles County Museum of Art, and the Museum of Fine Arts in Boston.