Featured image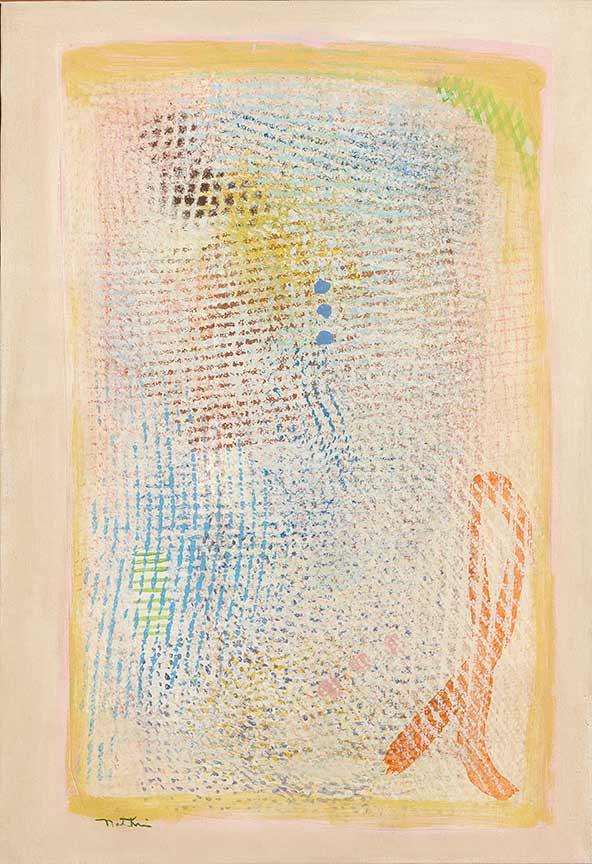 Quote
"You need to look at a painting with the tongue of your eye."
Robert Natkin was an American abstract painter. His large-scale, dynamic paintings were layered with bright colors and playful, gestural marks. Deeply influenced by the work of Willem de Kooning and Paul Klee, his practice is characterized by strong sense of painterly vitality and often incorporated the use of netting and stencils to create subtle patterned effects.
At different times in his career, he was associated with the Lyrical Abstraction, Color Field, and Abstract Expressionist movements, and rose to prominence in the late 1960s and 1970s. He had a retrospective solo exhibition at the San Francisco Museum of Art in San Francisco, and was a part of the 1960 "Young America" exhibition at the Whitney Museum of American Art in New York.
Natkin died on April 20, 2010 in Danbury, CT at the age of 79. Today, his work is held in the collections of The Metropolitain Museum of Art in New York, the Hirshhorn Museum and Sculpture Garden in Washington, D.C., and the Whitney Museum of American Art in New York, among others.