Featured image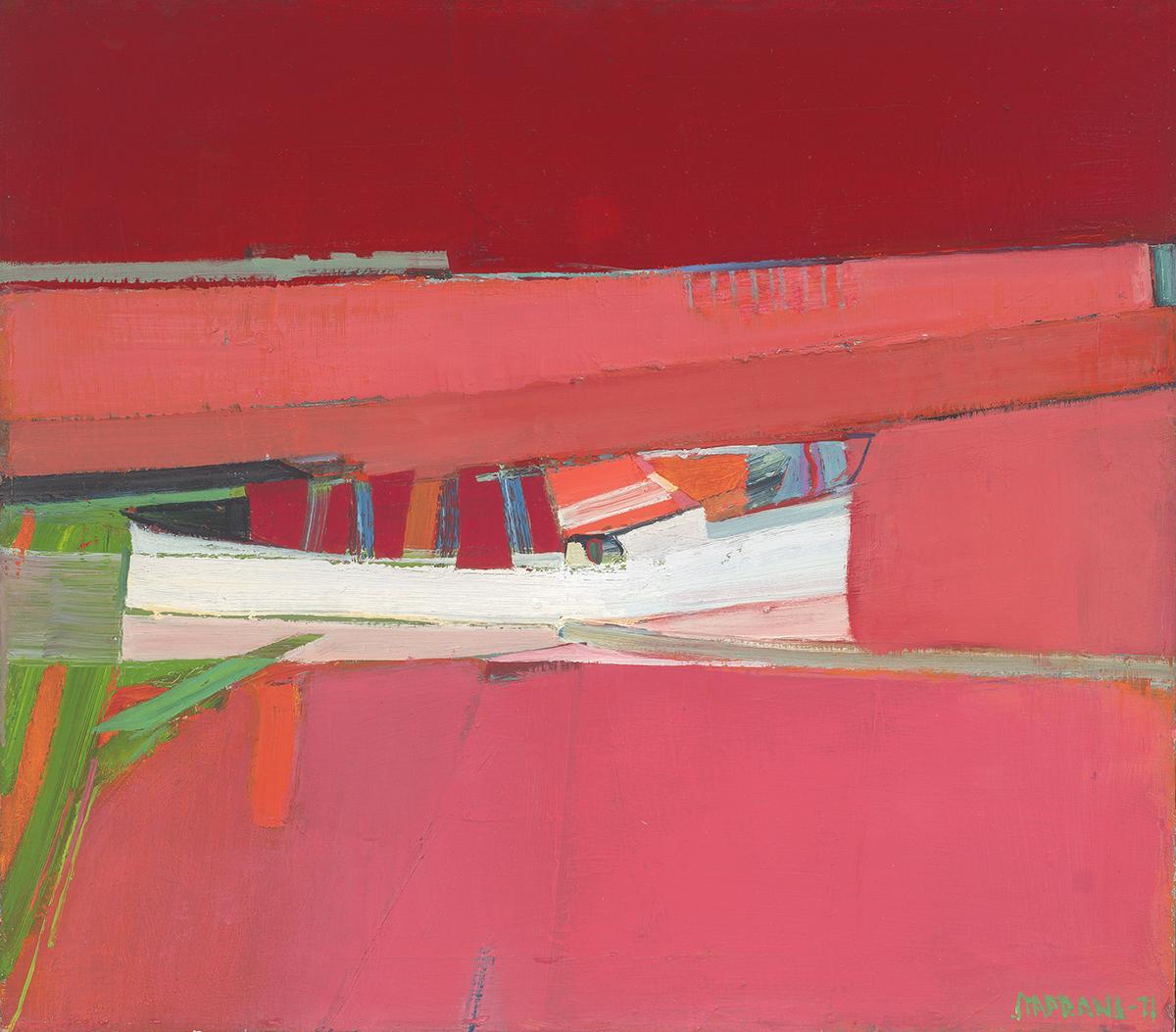 Quote
"I am an abstract painter whose objects are really recognizable and sometimes quite realistic, but one has to realize that they are really constructed from the ground up in absolutely abstract terms."
Raimonds Staprans is a contemporary Bay Area painter known for his depictions of fruit, chairs, and architecture. In a similar vein to the work both and Richard Diebenkorn, Staprans employs flat planes of color to create form and light.
Born in 1926 in Riga, Latvia, he and his family emigrated to America in 1947. The artist received his MA from the University of California Berkeley, where he studied under Hans Hofmann and Karl Kasten. Also a writer, Staprans is known for his plays, which give an insight into his painting process. In 2006, Raimonds Staprans: Art of Tranquility and Turbulence was released, the book provides context for how emigrating from Latvia influenced his development.
The artist lives and works in San Francisco, CA. His works are held in the collections of the Los Angeles County Museum of Art, the San Jose Museum of Art, and the Portland Museum of Art.