Featured image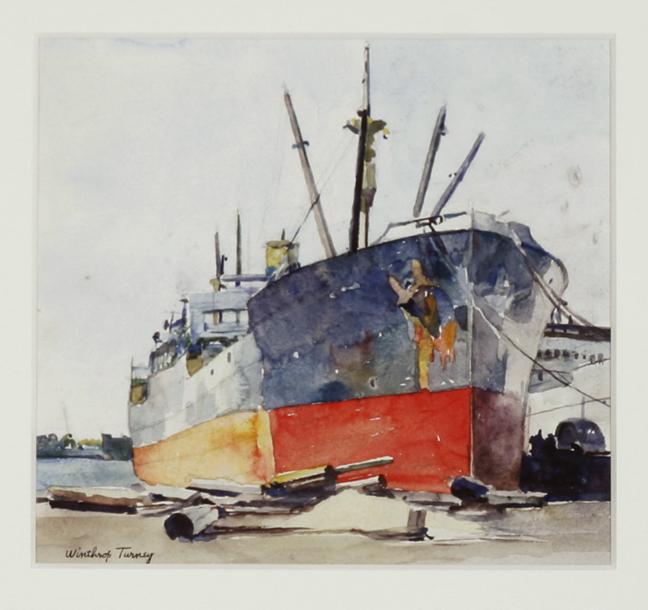 Born in New York City on December 8, 1884, he studied at the Art Students League under the guidance of George de Forest Brush, Frank V. DuMond and Louis Loeb. He was a member of the Fifteen Gallery Group, Allied Artists of America, and the Brooklyn Society of Modern Artists.
Winthrop Turney was a muralist for the WPA and also worked in watercolor. He was noted for his Brooklyn themes - backyards, waterfront scenes, portraits on the subway and streets of Brooklyn as well as for a series of quarry landscapes in Gloucester, and various views of trees and shrubs in Mountainville. His primary focus was watercolor, and his bright, poster-like palette enlivened numerous close-ups of his still-lifes of glass bottles.

 

Turney exhibited widely, including the Allied Artists of America, which awarded him a prize in 1944, as well as the Newark Museum, Whitney Museum of American Art, and the Museum of Modern Art.
Turney passed away in 1965.