Featured image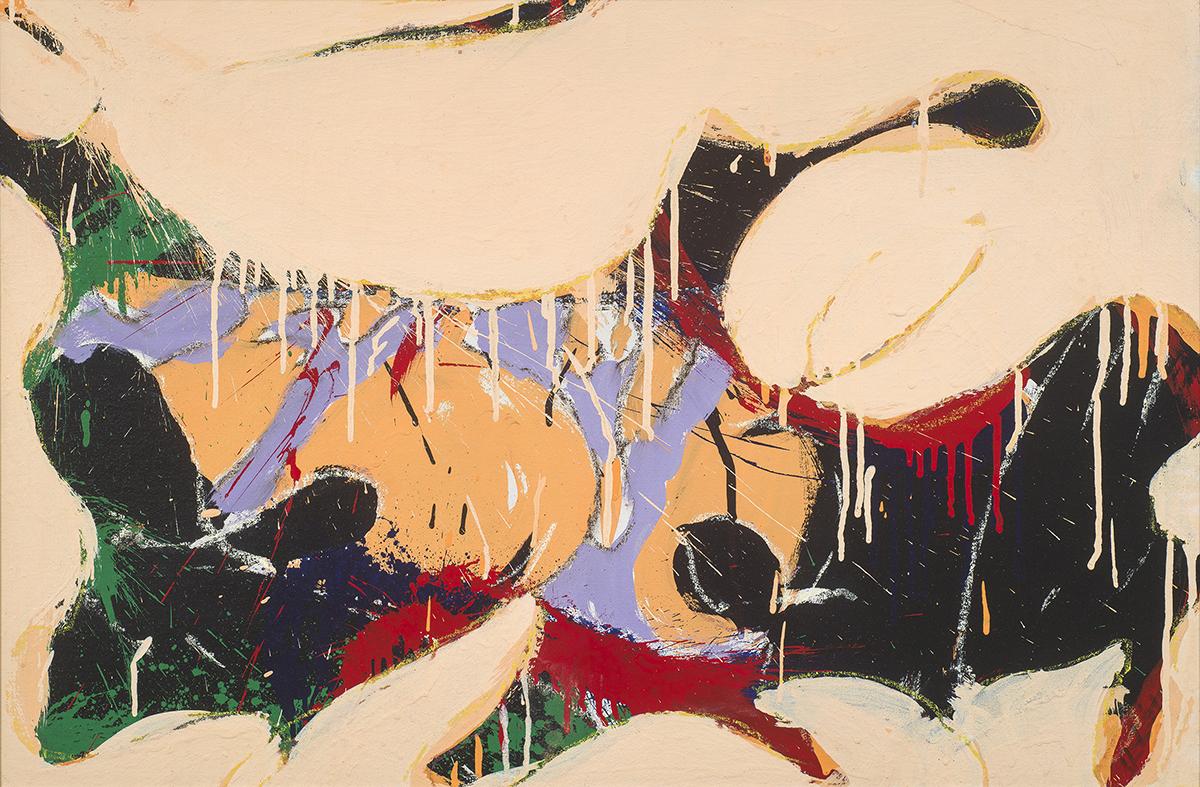 Quote
Inspired by the Impressionist masters, Norman once cited Jean-Baptiste-Camillie Corot and Gustave Courbet as major sources of influence: "Not in painting, in their style or in the style of their period, but in the spiritual and the light of them and certain crystal elements which Corot or Courbet each different in another way," he said. "I tried to paint big landscapes with this kind of feeling about light."
Norman Bluhm was an American Abstract Expressionist painter. Though he never achieved the same fame as his peers Joan Mitchell and Sam Francis, Bluhm was an influential figure in American art and is widely revered as a "painter's painter."  His work employs a repetition of organic forms and semi-figurative moments within pure abstraction to create a rhythmic language with paint.
Born on March 28, 1921 in Chicago, IL, Bluhm went on to study architecture at the Armour Institute of Technology in Illinois under Mies van der Rohe. After serving in World War II, Bluhm moved to Paris in 1948 where he studied at the Ecoled des Beaux-Arts, returning to New York in 1956. Today, his works are in the collections of The Metropolitan Museum of Art in New York, the Cleveland Museum of Art, and the Smithsonian American Art Museum in Washington, D.C., among others. Bluhm died on February 3, 1999 in East Wallingford, VT.